I'm wrapped in my duvet because I'm really cold. Kinda strange seen as a couple of days ago it was about 25
°
C outside. I suppose it feels like a come down from a few really good days. It's
not nearly enough to dampen my spirits though - Ty came round Tuesday night.

Pre-Date Insecurities ('cuz you well wanna read about them).
He's cool. Even for how old he his, he's really cool. This is of course from the point of view of an outsider looking in. I'm definitely not cool, and that's insider information. He has a lot of friends, dresses well and is clearly confident. I was thinking to myself that I'm not sure I love myself enough to be with someone like that. When I meet his
friends am I going to feel inadequate? Are they going to quietly whisper to him behind my back things like 'You could do so much better...' I really hope not. In that respect I feel like I was once obese, have now lost all the weight but still have all the insecurities. This is odd seen as I was never obese but I suppose I was also never cool either.

Apart from the cool factor he's really talented, like

really

talented. He wants to do theatre studies at uni and has alre
ady had short roles in a few British t
elevision programmes. I think his next role is something minor in Shameless and he's been approached to be in a film by Film4. He already knows people in 'the biz' and he's barely out of school. So far my life has consisted of nothing remotely exciting. I've still got a childlike complex that I am actually intended for great things and the path to them will fall into my lap at some point but to see someone working really hard to achieve his dreams drags me kicking and screaming back down to earth.

So...

He texts me saying that he's getting into the station. I've tried my best to make myself look pretty with a black eye that is still on my face. Brilliant. Dave has his car up from home and promises to drive me to the station to pick him up - I'm kinda happy about this because Dave is hot which raises my cool factor a
bit (I think I've got a complex about that). Although it's also a double edged sword in case Ty
likes him more than me. I run into the station while Dave parks u
p and I spot Ty sat down near the information desk. I awkwardly try to be fast walking up to him and probably look like an idiot, reach him and
he gets up. He doesn't go in for a hug, I do which means I kinda grab him and for some reason make some kind of growling sound. How embarrassing.

We make it back to mine, talk to Steph and Da
ve for a bit, Dave's being uncharacteristically quiet but I expect that - it's just what he's like. Ty plays the perfect date to meet my friends role and probably gets on better with them than me. Naturally reserved I suppose I just sit and admire him in action.

We get round to a film and end up watching Alm
ost Famous. He hasn't seen it but at the end says he doesn't really understand it, I've seen it before and like it. I'm

clearly

nervous and we do the whole 'slowly getting closer and closer' thing whilst trying our best to not make it look obvious. We go down and chat with Steph afterwards, I make her roll and we smoke and then back up to watch Pulp
Fiction because it's not late enough to go to bed and I don't really know what else to do with him. Things are easier as neither of us are sober by this point but after awkwardly getting under the covers things start heating up.

We lose the clothes. He's hot. I'm a bit of a perv when I kiss someone I think is really good looking. I kiss with my eyes open just so I can watch their face. I suppose that's kinda intrusive but I can't help it sometimes and looking at how pretty he is I can't help but smile. After sucking him off, jerking him off, and dry humping, by the noise he's making it seems he gets off on dry humping the most. This is the same for most guys I find which is kinda odd but in bed I'm not selfish at all. I'd almost always choose their enjoyment over my own which probably shows how mentally flawed I am.

He does the same to me and switching positions continues until I'm close from him sucking me off. It seems to happen more frequently these days - if I'm about to have a really intense orgasm my face seizes up to the point where I can't open an eye properly or move my mouth. It's much the same as having a panic attack so after I finish I pull him in to kiss him the best I can with an immovable mouth just so he can't see my face and think I'm a retard. I work on him next and soon enough we're both panting heavily and trying to sleep with dawn breaking outside.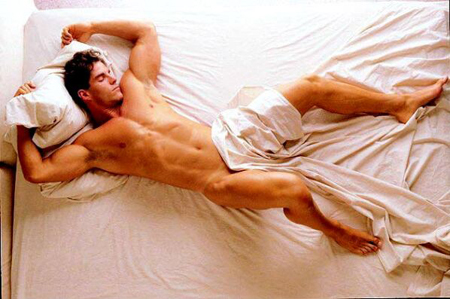 It's raining heavily the next day and we do nothing but stay in bed, talk, kiss, cuddle and in a really cliché way 'explore each other'. My mind becomes much more at ease. I start to see things from his point of view from the way he's acting etc. and it makes me feel good. I am older and he's aware of that, he says I make him laugh. Maybe I don't need to be 'cool'. I think rather than trying to love myself before getting involved with someone, perhaps getting involved with someone will help me learn to love myself. Who knows? I can't wait to see him next though but am still trying desperately to play it cool because I think it'd be all or nothing - either full on stalker or acting uninterested, and I'd much rather the latter.

Back soon.